1. Executive summary
Organisational facts
Head office: Windsor House, Victoria Street, London SW1H 0TL
Locations: Serving employers and employees from 11 sites across Great Britain
Chair: Clare Chapman
CEO: Susan Clews
Organisational overview
Acas is a non-departmental public body of the Department for Business and Trade (DBT) providing impartial services for businesses and employees for nearly 50 years, and with statutory powers enshrined in the Employment Protection Act 1975. Our public funding is provided by the Department of Business and Trade, and we generate additional income from fee-earned services.
We are governed by an independent Council of experts and influencers in employment relations. The Council has employer, worker and independent members appointed by the Secretary of State for Business and Trade. They shape our strategic direction, policies and priorities and oversee how we work effectively to meet our objectives and targets.
Our purpose
At the Advisory, Conciliation and Arbitration Service (Acas), we exist to make working life better for everyone in Britain.
Healthy working relationships are critical not just to the success of workplaces and the economy but also because they allow people to flourish and find meaning and purpose at work.
Where there are problems in working life, relationships suffer and there is a cost. In part, this is financial, paid for by businesses, workers, and the wider economy. But there are emotional costs too, for everyone involved.
At Acas, we help people resolve these problems. We do so by thinking first about the people involved, helping them to have the open, honest conversations that are so often the solution. Whenever we can, we prevent disputes before they happen, through training and advice.
But where they cannot be avoided, we do all we can to resolve them, fulfilling our legal responsibility.
Employers often come to us in their most difficult moments and employees at their lowest ebb. Both are looking for someone they can trust. To be worthy of that trust, we are:
Expert
We have been providing advice and conciliation to Britain's workplaces for over a century. While work has changed beyond recognition, our insight and experience ensure we give the most up-to-date advice. We tackle new issues with authority.
Impartial
We work with all sides to help resolve conflict, treating each side equally. We can always be relied upon to give confidential advice and to be frank and honest.
Independent
We are publicly funded and have been independent since 1974. We act only to promote a better future at work.
Fair
A good workplace is a fair one. At Acas, inclusion is central to all we do – we respect and value difference and aim to follow the highest standards. What we ask of others, we ask of ourselves too.
At Acas, we lead the way in promoting good work and reducing disputes. Our success relies on our people working in partnership with employees and employers, academics and policymakers, trade union and business leaders.
Together, we make working life better for everyone in Britain.
Chief Executive foreword
As Chief Executive of Acas, I am proud of the work the team has done over the past year to:
support businesses who are struggling to grow
advise employees so they can thrive at work
resolve ever more disputes at an earlier stage to avoid costly industrial unrest and employment tribunals
Through our services Acas brings a strong and positive impact on the economy, business and people at work.
This business plan sets out what we will do in 2023 to 2024 to achieve our 4 strategic ambitions.
The labour market continues to be challenging, with labour shortages in key industries, high energy and living costs. Businesses are competing to attract the best talent to allow them to grow. The ability of leadership and management to foster positive workplace culture, security and wellbeing have been under strain: all essential for employees to perform at their best.
When employers demonstrate they are a good employer they attract skilled people. And when skills are coupled with engaged employees this creates the best conditions for firms to grow. Business growth is good for the community, good for society and results in a stronger economy.
To continue to make working life better for everyone in Great Britain, our focus for 2023 to 2024 will be to support business growth and reduce the costs of conflict – economic and wellbeing. And we will develop our ability to bring our unique insight to workplace relations.
We will do this by:
shaping our services to meet customer needs on the big workplace issues and support growth
working in partnership with other experts – sharing our data and insights, growing our reach, building consensus
innovating, using technology to reach more customers and faster
being even more efficient and effective, delivering great value for money
This will enable us to better understand our customers, provide them with responsive, accessible services and allow our fantastic teams to use their expertise more effectively.
Over the past year, we have introduced a new operating model within Acas to streamline and professionalise our functions. We have a new Executive Board supported by our expert Council. A new governance structure will allow us to be clearer about how we will deliver our strategy and our purpose.
This places Acas in a strong position – with a team of committed people, and laser sharp focus, we will be even more effective and responsive in 2023 to 2024. Our business objectives drive us towards our strategic ambitions. This plan outlines our objectives and how we will achieve them.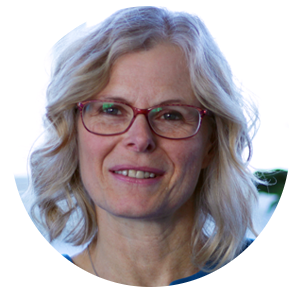 Susan Clews
Chief Executive
2. Our priorities
Our strategic ambitions
Our work is delivered through 4 strategic ambitions, which set our direction to 2025. They are explained in the Acas strategy 2021 to 2025.
These are:
Growing our reach and access
Resolving disputes more quickly and effectively
Forging consensus on the biggest challenges facing work and working life
Advancing fairness and inclusion
To ensure we are in the best shape to deliver on our strategic ambitions by 2025, we are changing the way that Acas is structured, implementing a new operating model in 2023, following the strengthening of executive board roles.
This is also giving us the structure we need to deliver our business priorities.
Our business priorities for 2023 to 2024
This business plan outlines what we plan to achieve in 2023 to 2024, which is the third year of our current strategy. It includes key performance indicators (KPIs) for our services, which show what we will report on and how we will measure success.
We will enhance our service offering through the priorities we will develop throughout the year, which are set out below, explaining what they are and how we plan to deliver them.
Growing our reach and access
1. This year we will improve the position of Acas as a business support provider.
We'll do this by:
improving our understanding of existing market penetration and barriers to using Acas
using our insight to increase our profile and focus to enable greatest impact and growth
taking steps and be clear on the actions that we are taking to create a high-quality core service, designed around customer needs and preference
developing a comprehensive marketing strategy and start to embed it
We'll know we've achieved this by:
an increased number of employers citing Acas as a 'go to' for workplace-related business support
an increased number of businesses attending our events
an increased number and range of employers engaging with our services, website, helpline and marketing campaigns
2. This year, we will help employers get the basics right to get ahead and tackle the issues that drive disputes.
We'll do this by:
targeting employers with high prevalence of individual disputes with engaging and accessible 'basics' advice
developing accessible preventative advice, guidance and communications that addresses the issues which present in early conciliation (EC) or employment tribunal (ET) claims and sharing through mass-market partner channels
delivering workplace health diagnostics pre and post workplace conflict
We'll know we've achieved this by:
an increased number of engagements and interventions with target sectors where prevalence of employment tribunal claim (ETC) issues exists
demonstrating our understanding of the type of employers and sectors where the employers most commonly fail to 'get the basics right' as seen through early conciliation or employment tribunal claims
an increased mass-market engagement with preventative or early intervention advice and support (via measuring engagement with guidance, advice, training and communications)
Resolving disputes more quickly and effectively
This year we will increase our settlement rates through better use of technology, and upskilling our teams, increasing Acas's visibility and reputation as experts in workplace dispute resolution.
We'll do this by:
increasing our proactive engagement with stakeholders
investing in the professional development of our collective and individual conciliation team
building online links to the Employment Tribunal Service (ETS) which will enable real-time data flows for more timely conciliation interventions
building a digital user interface for our customers to explore how technology can free up valuable time for our conciliators to focus on resolving more disputes and provide a better user experience
We'll know we've achieved this by:
increased awareness and take up of collective dispute resolution
improved settlement rates in individual dispute resolution (IDR)
positive customer evaluation data
Forging consensus on the biggest challenges facing work and working life
1. This year, we will publish Acas data to bring our unique insight to workplace relations.
We'll do this by:
investing in improvements to Acas's operational data so that it is more accessible, and of a consistently high quality
sharing data with partners to reach new audiences
launching new data publications, starting with early conciliation and employment tribunal conciliation data
We'll know we've achieved this by:
seeing Acas data and insight influencing workplace policy and practice
the impact and use of our first new data reports
2. This year, we will bring partners together and use our insight to raise standards for a better world of work (Good Work, Regional Charters, the Environment, Social and Governance (ESG) agenda).
We'll do this by:
making the business case for good work (high quality jobs that boost productivity and wellbeing)
understanding and addressing the barriers to employers providing 'good work'
delivering research, toolkits, events, and conferences to drive engagement in high quality Good Work Charters
marshalling the evidence on the definition of the social dimension in ESG
We'll know we've achieved this by:
publishing insight to the social dimension in ESG that helps to raise standards
more employers involved in Good Work Charters being supported by Acas to raise their standards
bringing fresh insight on 'good work' that prompts debate and engages employers
3. This year, we will improve understanding of and capability in workplace conflict and dispute resolution to reduce the cost of conflict in Great Britain.
We'll do this by:
giving employers new, practical insights on workplace conflict, its prevention, management, and resolution
promoting our collective conflict resolution service to help employers more quickly resolve collective disputes and recover from disputes
upskilling managers and leaders to prevent and tackle individual and collective disputes effectively
identifying opportunities to improve the effectiveness of the dispute resolution system
We'll know we've achieved this by:
increased awareness and usage of the collective conciliation service
the quality and usage of our new research, advice, guidance, and training
stakeholder engagement on system changes to resolve conflict more quickly
Advancing fairness and inclusion
1. This year, we will take action to increase our service accessibility to better meet customer needs as well as be legally compliant.
We'll do this by:
implementing our accessibility action plan
rolling out an internal training programme and awareness campaign to embed a culture to value accessibility
measuring, monitoring, and acting on customer feedback
We'll know we've achieved this by:
maintaining green RAG status in our yearly accessibility audit
2. This year, we will establish workplace good practice guidance and products on mental health workplace adjustments.
We'll do this by:
completing current research with Affinity Health at Work on workplace adjustments and incorporating them into guidance and training products
promoting insight and products to customers
We'll know we've achieved this by:
having expanded materials on workplace adjustments and evidenced their use by employers through guidance, case studies, research papers, training and partnerships
3. This year, we will take action to further promote equality, diversity and inclusion in Acas.
We'll do this by:
working with our diversity networks to strengthen their role and impact
identifying issues and make progress to remove barriers to increase our ethnic minority representation in senior grades
establishing a framework for harnessing diversity data and increasing staff declaration rates, in particular disability declaration
making progress to embed the mental health and wellbeing maturity framework and reach the mature level in the 'speak up about health and wellbeing' category
We'll know we've achieved this by:
measurable improvements in network capability, participation and outputs
embedding the recommendations from Affinity Health
achieving 80% disability declaration rates
3. Delivering our plans
Key performance indicators for 2023 to 2024
These tables show our performance targets for the financial year April 2023 to March 2024.
| Conciliation in collective disputes | 2023 to 2024 |
| --- | --- |
| Promotion of a settlement or progress towards a settlement in disputes in which Acas is involved | 88% |
| Individual disputes referred for conciliation | 2023 to 2024 |
| --- | --- |
| Percentage of early conciliation notifications which result in a conciliated settlement between parties or another positive outcome | 35% |
| Percentage of employment tribunal cases which are positively resolved following Acas conciliation | 77% |
| Acas training services | 2023 to 2024 |
| --- | --- |
| Percentage of workplace training customers reporting the course met its intended objective | 90% |
| Percentage of open access customers reporting that the training met their learning need | 82% |
| Telephone helpline advice on workplace problems | 2023 to 2024 |
| --- | --- |
| The percentage of users who were able to take clear action following their call to the Acas helpline | 85% |
| Digital advice on workplace problems | 2023 to 2024 |
| --- | --- |
| Percentage of positive engagement of users from the website, where an individual stays longer than 10 seconds on an advice page (this refers to all advice pages and excludes corporate information) | 90% |
Service volumes for 2023 to 2024
| Advice and training services | Volumes 2023 to 2024 | Income 2023 to 2024 |
| --- | --- | --- |
| Web visits (user sessions) | 16m | n/a |
| Digital advice visits (user sessions) | 10.5m | n/a |
| Helpline calls and related advice | 650,000 | n/a |
| In-depth advice | 2,500 | n/a |
| E-learning sessions | 22,000 | n/a |
| Webinar delegates (includes webinar recordings) | 27,000 | n/a |
| Workplace projects (delivery days) | 120 | £120,000 |
| Workplace training delegates (includes CIWM) | 28,000 | £2.3m |
| Open access training delegates (includes CIWM) | 12,000 | £2.12m |
| Conference and talks | 30 | £150,000 |
| Collective conciliation and arbitration | Volumes 2023 to 2024 | Income 2023 to 2024 |
| --- | --- | --- |
| Collective conciliation requests | 550 | n/a |
| Arbitration and mediation requests | 20 | n/a |
| Joint working projects (delivery days) | 100 | n/a |
| Individual dispute resolution | Volumes 2023 to 2024 | Income 2023 to 2024 |
| --- | --- | --- |
| Early conciliation notifications | 110,000 | n/a |
| Conciliation in employment tribunal cases | 30,000 | n/a |
| Mediations in individual disputes | 250 | £365,000 |
Total income: £5.06m
Web and digital advice sessions are estimated based on:
actual volumes for organic search, using data from Google and Bing
estimated volumes for other sources, using analytics data for users who have accepted cookies
Sustainability plan for 2023 to 2024
Acas's Sustainability Strategy sets out our ambition to improve sustainability to support the Greening Government Commitments (GGC) targets.
Objectives
We have set 6 objectives to drive our sustainability work across the organisation over the next 5 years.
People
To embed sustainability in decision making and our ways of working, have clear communication on our ambition and progress, and increase engagement with staff in a way that is accessible and inclusive for all.
During 2023 to 2024 we will:
roll out carbon literacy training
continue to review and refresh dedicated intranet pages for sustainability and Yammer for the Green Network, ensuring content is consistent and interesting, and kept up to date
Emissions
To reduce from 2017 to 2018 base line our greenhouse gas emissions, in line with government targets.
During 2023 to 2024 we will:
discuss any energy efficient changes that can be made to our estate with the Government Property Agency (GPA)
Resources
To increase the efficiency of resources and reduce waste volumes in all areas of general waste, ICT and paper.
During 2023 to 2024 we will:
ensure procurement of 100% recycled and recyclable paper
support staff to reduce printing by running a paper reduction campaign
implement a regular printing usage report for individuals to improve awareness
review paper usage and take any further action needed to reduce printing
phase out avoidable single use plastics
launch Waste Warriors scheme
carry out a waste audit
write and implement a waste strategy, enabling us to be the best we can be at reducing our waste
Procurement
To drive sustainability through our supply chains.
During 2023 to 2024 we will:
determine the sustainability impact of our existing supply chain by reviewing key suppliers' sustainability credentials
speak with our sponsor department on how to approach future reporting of supply chain emissions
develop an internal sustainable procurement policy in line with the government's Social Value Model
Nature
To get creative in thinking up ideas for introducing biodiversity to our city-based estate or working collaboratively across the Department for Business and Trade family to assist them in improving the biodiversity value of their estates.
During 2023 to 2024 we will:
work with the Green Network to see if we can come up with a creative way to introduce biodiversity to our city-based estate
Beyond Acas
During 2023 to 2024 we will:
support our staff to make a difference through the work of our Central Admin Team
Corporate governance
As we move to our new operating model, we are reviewing our internal governance framework. This will support strong decision making, built on transparent processes and clear accountability. Our governance will underpin delivery of our objectives and development of our organisational culture.
4. Financials
Financial allocation for 2023 to 2024
The table shows the amount of money allocated to Acas by the Department for Business and Trade for the financial year April 2023 to March 2024.
This is provisional and includes the impact of adopting IFRS 16 (leases).
| 2023 to 2024 funding allocation | Amount |
| --- | --- |
| Capital | £3,910,000 |
| Total capital | £3,910,000 |
| Programme (non-ringfenced) | £45,090,000 |
| Programme (ringfenced) | £2,200,000 |
| Depreciation (ringfenced) | £2,997,000 |
| Total programme resource | £50,287,000 |
| Administration (non-ringfenced) | £7,020,000 |
| Administration (ringfenced) | £1,000,000 |
| Total administration resource | £8,020,000 |
| Annual managed expenditure (AME) | £150,000 |
| Total AME | £150,000 |