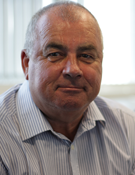 Sir Brendan Barber

, Acas Chair (2014 to 2020)
Sir Brendan Barber was Chair of Acas from January 2014 to July 2020 and is Deputy Chair of the Banking Standards Board (BSB).
How do we assess the resilience of our workforce as a whole – and what can we do to encourage the collective healing needed for us to adapt to new ways of working?
These were just some of the questions posed by the Banking Standards Board's Chief Executive, Alison Cottrell, at a recent seminar on how leaders can help boost workplace resilience.
Psychologists define resilience as the ability to recover quickly from difficulties or stresses – but if we are to 'build back better' following the health pandemic, then we need a period of reflection. So, I was delighted to join Alison and my colleague Susan Clews, Acas Chief Executive, to discuss the opportunities and risks that lie ahead.
3 clear themes emerged.
1. Being flexible
Compared to many workplaces, we've been lucky here at Acas. Yes, our advisers have had to seamlessly move to remote working while hanging the 'business as usual' sign on the door. But we have managed to maintain a valuable service, helping answer our customers' concerns (calls to the helpline peaked at over 5,000 a day).
But, as Alison asked, how do you demonstrate leadership behaviours when you might only see staff via Zoom? The answer, as Susan suggested, is to empower your managers to make more decisions locally. Leaders at all levels need to try and eliminate as much uncertainty as possible, but this inevitably involves an element of figuring it out as you go along. There simply hasn't been time for HR and managers to rewrite all their policies in order to reflect new working practices. Flexibility is vital.
2. Being human
Alison made the point that leaders who show some personal and professional vulnerability help engender relationships based upon trust. And, as Susan remarked, although corporate communications have their place, the current crisis does require us to show a more human side.
Being human involves a good deal of listening, and this can be a challenge for workplaces so heavily reliant on technology to communicate effectively. The tech has been a great enabler of shared experiences and mutual support but as senior leaders we have to be careful not to slip into broadcast mode.
Arguably, emotional intelligence has become even more of a must have, certainly for managers having to deal with heightened levels of stress and anxiety. At Acas, we have offered special training for all our line managers to help promote positive mental health in their staff during the health crisis. But as Susan said, "no one person holds the key to good mental health at work – it is a responsibility shared equally by the employer, the manager and the individual."
3. Being honest
There is no hiding from some of the areas we all need to work on collectively – notably gender and racial equality in the workplace – but as Alison said, we also need to "collect up and run with the positives" that have emerged from the crisis. For example, our advisers have noticed that adversity does sometimes bring closeness, with many unions working very well with management to solve problems jointly.
We have lost so much in recent months: most notably our freedom to behave and socialise in a way that we would normally choose. It's meant missing family and friends and, of course, work colleagues. It's up to us as leaders to win hearts and minds and to reconnect with our staff in new, deeper and more meaningful ways.
The period of enforced isolation has given us a new perspective. As Alison said: "We've been presented with a unique learning opportunity."
Let's make the most of it.