Listen to our experts and guests discuss work, ways to prevent and deal with problems, and how we can make working life better.
Featured episode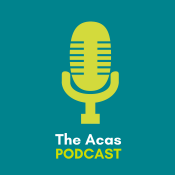 9 July 2021, 23 minutes 29 seconds
Chau Doan speaks to Lucie Garvin, Tom Price and Emma Dunn about how organisations can support their LGBTI+ communities.
More episodes
4 August 2020, 22 minutes 23 seconds
Acas's Maggie Steven and Faye Law talk on the Acas Podcast about some important things to keep in mind when managing redundancies.
3 July 2020, 25 minutes 31 seconds
Rachel Rockson and Julie Dennis from Acas talk about racism in the workplace on the Acas Podcast, including practical ways to create more equal workplaces.