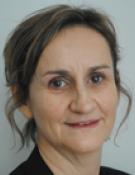 Gill Dix

, Head of Workplace Policy at Acas
Gill Dix is head of Workplace Policy at Acas. She leads Acas's strategic positioning on public policy, and the creation of advice on the Acas website.
How individual workers manage their household finances might well be perceived as 'their business'. Similarly, work can be seen as the archetypal transactional arrangement – the worker does their job and the employer pays.
But just as we have seen the blurring of home and work life in recent years due to increased working from home, the current cost of living crisis reinforces the fact that home and work life challenges often collide.
We know that levels of pay and job insecurity are significant factors in this. But employers have an important role to play beyond the immediate question of remuneration. 
It all points to the importance of an employment relationship built on support and mutuality: an approach which reflects Acas's core values on workplace relations.
Facing rises in the cost of living
The current cost of living challenges put a spotlight on how employers and employees need to interact. 
According to data from the Office for National Statistics (ONS), inflation rose by 10.1% in the 12 months to January 2023, down slightly from 10.5% in December 2022.
These are some of the highest inflation rates we've seen since the early 1980s. This is coupled with a cross-sectoral picture of low wage growth and wages failing to keep up with prices. This suggests a prolonged period of high living costs, with the latest Office for Budget Responsibility (OBR) forecast announcing a recession that's likely to last for over a year and rising unemployment.
The scenario is not one of 'here today, gone tomorrow' – it's clear that workers face a challenging year ahead. Even households that would not usually be considered economically vulnerable could struggle to make ends meet.
The impact on wellbeing and performance
How workers react to cost of living concerns will vary. For some, this could bring a general sense of worry and unease, while for others it may lead to a deeper anxiety and significantly impact their mental health. 
According to the Chartered Institute of Personnel and Development (CIPD) research, 1 in 4 employees (28%) have money problems which affect their job performance. This rises to 34% among those earning less than £20,000. Furthermore, 19% of employees have lost sleep due to worrying about money.
Acas helpline advisers say that callers are expressing anxiety about prices and bills. This highlights the urgency of being paid on time and in full. It's surprising how many workers ring the helpline because they simply haven't been paid.
But when it comes to pay levels, a variety of factors are contributing to pay constraints and are currently standing in the way of widespread pay rises. However, this doesn't mean that the employer is left powerless to act.
Having conversations
A colleague opened the conversation with me about their worries over rising bills. I felt a sense of unease, not being able to support any change in their pay. But perhaps that's the human reaction: we hear of a problem and immediately want to solve it.
It struck me afterwards that my part was as much about listening – and it was in further discussions that we carefully considered options.
I recently had the chance to talk to some employers, in the margins of a conference, about strategies to support employees in the current climate. They quickly reached the conclusion that one important action would be to listen actively to employee concerns.
Some had been able to offer short-term emergency financial support – though they had reservations that this may have set a precedent that couldn't be maintained. There was also consensus that employers avoiding the issue was damaging trust.
They had found it more productive to proactively make arrangements to listen to their employees. It had quickly become apparent that financial concerns were constantly fluctuating, and increasingly seeping into working life. 
Listening and not making assumptions
A solution today may not be the solution tomorrow. Listening involves engaging with individuals and groups to shape employer responses.
One of the employers I spoke to, Victoria Carson of The Wise Group, summed it up: "We have to avoid assumptions about how people are managing. We also have to avoid the gap between what the leadership thinks and what employees feel."
Victoria explained to me that The Wise Group is finding needs to be "very situational" – these needs keep changing as external pressures place different pressures on household incomes, and reactions come out in different ways.
The answer of course is not to just have one conversation, but to continue to proactively seek new views and ideas. And to ensure that the true value of colleague wellbeing is not lost as we navigate new responses. 
The important link between a compassionate organisation and quality of work is one which I was pleased to see highlighted in a briefing from the Joseph Rowntree Foundation (JRF).
Options for practical support
It all feels a significant challenge in the current climate and perhaps it's best to break down the problems to suggest solutions.
Focus on mental wellbeing
Employers need to be prepared to recognise how financial worries can place a considerable burden and concerns on us all, and this may impact on performance. 
But deeper anxiety may also emerge with bigger challenges to mental wellbeing, leading to an inability to cope with work and potentially long-term absence.
Acas's guidance on mental wellbeing and our framework for positive mental health at work map the role of managers and the organisation as a whole, as well as how individuals can support themselves.
Some flexibility in working arrangements
This can help to support wellbeing and can reduce costs such as commuting, at least in the short term. Time off for appointments, and discussions with financial advisers and service providers such as utility companies, are further options.
Signpost to financial advice
Some employers are turning to actively providing pointers to sources of financial advice or bringing advice providers into work, for example for talks on debt management, pensions and savings.
Have a financial wellbeing policy
Whether employers choose to point employees elsewhere for help, or set up their own support, a proactive approach is what counts. And there is growing evidence that financial wellbeing policies should be a formal element of the employer offer. 
According to a 2022 CIPD survey, employees in organisations with a financial wellbeing policy are far more likely to say their employer does enough to support their financial wellbeing (60% compared with 28%); and are more likely to say they are keeping up with all bill and credit card commitments without any difficulties (70% compared with 58%).
The value of employee voice
The current economic crisis has created a necessity for change. It is long established that strategies to support employee wellbeing should be hard-wired into organisational practice.
The current economic environment has put a spotlight on how financial wellbeing should be part of this story.
The process can start by initiating conversations and having group discussions with people at work, beginning with listening to their concerns and suggestions for support.
There is nothing new in this – giving employees a voice is a core ingredient in creating a supportive environment and positive relations at work. The cost of listening will be low to zero.