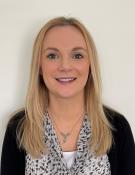 Emma Slaven

, senior adviser and mental health lead
Emma started working for Acas in 2013 and has worked in a diverse range of roles within the organisation. She specialises in mental health and wellbeing and has worked closely with a large number of private and public sector organisations to help them introduce and implement wellbeing strategies.
The theme of this year's Mental Health Awareness Week is loneliness. Loneliness in the population was prevalent before the pandemic, however a combination of social distancing and lockdowns added to the extent to which people felt lonely.
Loneliness is an emotion where there is a difference between the social relationships we feel that we want, and the social relationships we have. This can either be in relation to the quantity or the quality of the social relationships we have.
Identifying causes of loneliness at work
In terms of the workplace, generally being in good quality work is beneficial for maintaining positive mental wellbeing. It gives us a sense of purpose, makes us feel valued and helps us feel connected with others.
Research shows that people who are employed are less likely to experience loneliness due to the connections and sense of belonging that work can bring. Therefore, we know work itself can be a protective factor in helping to maintain our wellbeing and minimise the risk of loneliness.
However, there are also workplace situations that can exasperate the feelings of loneliness, for example people working remotely. Particularly those who have started a new job whilst working remotely and have in some instances missed out on all the usual welcome interactions someone would expect when starting a new role.
Another example is if someone is working excessive hours or working shift patterns that isolate them from their family and friends, as they're missing the connections with those closest to them. This is not to say everyone in these situations would feel the same but the risk is increased due to the impact on social connections.
Overall, a cause of loneliness at work is not having the opportunity to build meaningful workplace social connections.
Support for loneliness
Loneliness can be complex and can be caused by a combination of factors. However, a way of reducing the risk of workplace loneliness is creating opportunities to have meaningful, open and honest conversations at work.
It's worth considering how you can develop a way that employees can feel connected in your organisation, for example:
online virtual coffee sessions
internal networks of particular hobbies or interests
team meetings where there is a section dedicated to non work-related discussions
starting 1 to 1s with asking how someone is and encouraging a genuine response rather than then usual "I'm fine"
In terms of loneliness, it's important to acknowledge that it can be challenging for someone to feel able to reveal the emotions they are experiencing. Giving employees a space to feel they can voice their concerns and difficulties can be a useful way of identifying how someone is feeling. They may not feel comfortable to confide in you straight away but giving them time and space to talk openly will help. To create this space, organisations need to have an open culture around mental health.
The Acas framework for positive mental health at work highlights how to create a workplace that supports positive mental health. It says that mental health is a shared responsibility of everyone in the organisation. Different people within the organisation play a different role but it's something an organisation as a whole can work towards.
If you're a business owner or employer shouldering the responsibilities for a company, it can at times feel like an isolating and lonely place. Employers and managers should also be aware of their own mental health and wellbeing and understand that self care is not selfish, and leads to better decision making and more capacity to support other staff.
During this Mental Health Awareness Week, consider what you can do in your organisation to help create a workplace that supports positive mental health and encourages open conversations.