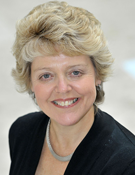 Clare Chapman

, Acas Chair
Clare Chapman became Chair of Acas in July 2020. Clare is also a non-executive director and Remuneration Chair at M&G and the Weir Group and is Co-Chair of The Purposeful Company.
Physical workplaces are already being reinvented as the economy reopens. To match this, the skillsets and capabilities of employees will almost certainly need revising too. Employment levels may still be at a historic high and, according to surveys by the Recruitment & Employment Confederation (REC) and the Institute of Directors (IoD), business confidence is also strong – but we are undoubtably at a crossroads in the world of work. 
Current forecasts still show an economy growing over the next decade, but it's hugely likely we'll see a very different mix of jobs within it. With staff concerns about physical proximity, and customer preferences for online services growing, we're also likely to see a decline in demand for face to face customer services, food and some office roles. We are already seeing an acceleration of automation in distribution and manufacturing settings.
At the same time there also seems likely to be increasing numbers of jobs, for instance in sectors like healthcare, science and engineering and in technology and creative industries. This means that over the next 10 years, millions of people may need to transition into different occupations.
This step change will have been partly created by the pandemic but also by some longstanding issues, such as productivity, fairness, wellbeing and social and geographic inequality. These all will need addressing. And it's our job to think big, to identify problems, share insights and work with partners to come up with solutions.
An interesting report from Business in the Community entitled 'What if your job was good for you?' sheds light on new evidence linking positive employee wellbeing to better business performance and productivity. This is just one area of working life we want to improve – along with the use of technology, how conflict is managed and an opening up of opportunity.
The Acas strategy: what we plan to do
All organisations will need to adapt nimbly and that includes Acas. None of us has all the answers but thanks to our analysis and our early engagement with stakeholders, we have identified 4 actions in the Acas strategy that will help focus our ambitions in the coming years. These are:
Helping more small and medium sized businesses
Independent research of the value of Acas services shows that for every pound invested in us, the economy gets a £12 return. But we recognise that smaller businesses have unique needs around straightforward support and guidance. We want to reach out so that by 2025 we are supporting twice as many employees and employers in small and medium sized businesses than we currently do.
Resolving conflict sooner
There are some worrying signs that the pandemic has suppressed levels of conflict and that these may be about to re-emerge. Our recent analysis of the cost of conflict (£28.5 billion a year) is a wake-up call to redouble our efforts to act early and effectively before tribunals are needed. By 2025 we want to be resolving 3 out of 4 disputes before they go on to a costly employment tribunal. 
The big one: shaping the future of work (for the better)
We have the opportunity to re-purpose workplaces and working life, but this can only be done through open minds on all sides and genuine collaboration. We will share our knowledge, data and insight to help organisations build healthy work and prosperity – for people, places and society.
Creating fairer, more inclusive workplaces
The pandemic has exacerbated existing inequalities in society and work, and we want to do something about it. Like wellbeing, fairness should be central to all business decisions and sustainable business models.
Identifying the questions that need tackling
Last week I was in great company meeting Acas stakeholders to discuss how we go about creating consensus about the questions that need meaningful answers around the future of work from all perspectives – individuals, managers, employers, unions and other representatives.
Experience has taught me that no 2 organisations are the same and every business needs to answer for themselves what needs to change to better meet the needs of their customers and staff. At the same time there are labour market questions around skills and transitions that need bold action.
Businesses will need to step up and retrain workers at scale. This will also require educational institutions to rethink how we prepare young people for the workforce and the need for technical skills and experience. Government and policy makers also need to be thinking hard about how we help people to shift occupations so we don't run the risk of a lost generation.
Reaching consensus on these labour market questions is not easy, but we've made an important start. A host of issues quickly emerged in our discussion. These included questions around:
future labour market participation, the potential to tackle low paid and insecure jobs and the increase in need for higher skilled jobs
how can the labour market adapt to create sustainable work against this shift in skill requirements and with all the demographic changes that are impacting the availability of appropriately skilled people?
how we respond to fast moving technological change, AI and automation and it's sweeping impact on work and working life
what are the purposes of business and work, and what are the values of the organisation and the unwritten psychological contract - precisely, what will the next decade bring in terms of employer and employee expectations?
One thing we were all clear on was that we won't shape the future of work alone. The mood music of our discussions with our partners and colleagues can be summed up by the word 'collaboration'. The trick will be reacting effectively to the challenges that lie ahead, but also creating the opportunities to do things differently.
I'm delighted that Acas will offer a chance for our partners to come together now and in the years ahead to identify the most important questions to be tackled, and provide a route map for joint working and the forging of consensus on the potential answers.
I'll keep you posted.