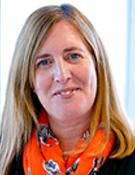 Julie Dennis

, Acas Head of Diversity and Inclusion
Julie is a diversity and inclusion specialist with 20 years' experience in the public and voluntary sector. At Acas she's responsible for leading and providing expert advice to build an inclusive culture.
Let's face it, looking back on 2020, there have been very few positives. But could we at least say that we have seen an increase in awareness of race equality? There has certainly been a surge in the sales of books on anti-racism, people have protested for more action on racial equality and there have been a number of notable TV programmes about black history.
The big question though is: has this awareness translated into action in our workplaces? I think there are some signs that it has, but we must keep the momentum going. Being an 'ally' is an important part of this.
What makes a good ally?
When I look back on my life, I've always tried to call out racism, but it's not always easy. I still recall a few years ago when I was in a pub in a Derbyshire village and there were 4 elderly gentlemen sitting in the corner playing cards.
One of them made a racist comment, thinking because there was no one in the pub who was non-white that it was acceptable. When the other 3 started laughing, I could not help myself to challenge that. But I'll be honest, I had quickly assessed the situation before doing so.
Being an ally is not an easy thing for everyone to do and it is not something that you can just stand there and say "I'm an ally for race equality". It's about taking serious action and putting some real energy into those actions.
So, what makes a good ally? There are lots of guides and advice out there and one of the best I've seen is the Business in the Community's anti-racism and allyship in the workplace guide. It contains simple tips like recognising the advantages of privilege, being an active bystander and being ready to be vulnerable.
Being an active bystander
For me, being an active bystander is really important, especially when I've seen how effective partnering with a colleague from an ethnic-minority background in a meeting can be. It can be as simple as enabling that colleague to have a voice at the table by saying "I think Fiyinfolu had a valid point to say on this".
It's also important that when you do bring people from diverse backgrounds to the decision-making table, you enable them to speak and they feel empowered to give constructive feedback. It's equally important that you act on that.
I've seen so many organisations say they have a great 'employee voice', but they ignore the negative comments or feedback that can result in disengaged staff and higher staff turnover.
Being comfortable talking about race is also a key element of a good ally. As the BITC guide highlights, only 38% of employees said they were comfortable talking about race in the workplace.
So, getting educated, asking those difficult questions when you don't know the answer and going outside of your comfort zone are equally as important. A great ally is one who is informed and is continually updating their knowledge.
For me, being an ally is one the best parts of my job, not because I'm the head of diversity and inclusion, but because I believe that everyone should be able to bring their whole selves to work.
It's also important that, as a senior leader, I play a role in removing the barriers those in less privileged positions face. Being an ally is a way I can do that, but allyship should be just one part of a broader strategy for race equality. My colleagues and I will be discussing some of these other initiatives in coming blogs.