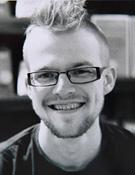 Will Johnstone

, policy manager, Rethink Mental illness
Will Johnstone is policy manager for Rethink Mental Illness, which improves the lives of people severely affected by mental illness through their network of local groups and services, expert information and successful campaigning.
When the Equality Act became law in 2010, disability was treated with a relatively broad brush. Some conditions were automatically treated as a disability, some were left out, and some were hardly mentioned. In what now seems like a glaring oversight, mental illness fell into the latter category.
The mental health and wellbeing agenda, exemplified in the recommendations of the Stevenson-Farmer Review and the excellent work of Time to Change social movement, the anti-stigma and discrimination campaign run in partnership by Mind and Rethink Mental Illness, has done a huge amount of good in raising awareness among employers of the actions they can undertake to improve wellbeing in their workplaces.
But for those of us who work with people most severely affected by mental illness, there's little evidence that this is improving the lives of people with schizophrenia, bipolar, or obsessive-compulsive disorder. That's because these are conditions that cannot necessarily be improved with quiet spaces alone. The people with these conditions are often experts at managing them, but they're not always confident to talk to their employers or colleagues about them.
Disclosure is a vital step towards raising awareness of any disability, and toward providing the necessary reasonable adjustments at work to enable employees to do their jobs. Disclosure helps employers to get the most out of their staff, and to be confident that they're following best practice. But at Rethink Mental Illness we've engaged with people who have not felt comfortable disclosing their conditions, or who have experienced direct or indirect discrimination when they have done so. This has meant that their work has contributed to worsening their mental illness, and too often causes a crisis.
The best examples we've encountered are in workplaces where disclosure is encouraged (from the top down), and a clear process exists for supporting employees severely affected by mental illness to access the reasonable adjustments they need to perform well. Workplaces where employers understand that people severely affected by mental illness have varied needs, and have good days and bad days. Where people are supported when they're at their most unwell, and their work is tailored to their mental health.
These examples are not dissimilar from the visions presented by the Stevenson-Farmer Review, and that gives us hope. Society has come a long way in understanding and respecting mental illnesses as disabilities, even in the 10 years since the Equality Act commenced. It's clear that there's a further journey to be undertaken with regard to severe mental illness, but we're in a better position to start it than we were a decade ago.