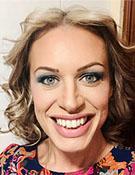 Emma Dunn

, Chair, a:gender
Emma Dunn is the Chair of a:gender, the cross-government network supporting trans and intersex staff across government. Emma is intersex and identifies as female; her pronouns are she/her or they/them.
The introduction of the new Equality Act on 1 October 2010 was a pioneering moment for trans people everywhere. It brought over 116 pieces of legislation into one single Act and went further than any previous piece of legislation. For the first time, trans people were protected from discrimination on the grounds of gender reassignment.
Earlier landmark rulings such as P v S and Cornwall County Council in 1996 and Croft v Royal Mail Group in 2003 remain the prevalent pieces of litigation in gender reassignment law, but the new act saw further milestone decisions such as Bisson v Condor Limited in 2016 and Taylor v Jaguar Land Rover which was only reached in the last few weeks.
In the UK, the National LGBT Survey conducted in 2017 by the Government Equalities Office (GEO) found that over half of all trans respondents (more than 7,000 people) described themselves as non-binary. This made the latter ruling especially important for many of a:gender's members, since it confirmed for the first time that discrimination protections extend to non-binary and genderfluid identities, something which had previously been unclear.
Cases such as these demonstrate the complex challenges facing workplaces in achieving equality and inclusion for trans employees. Our developing understanding of the nuances of both sex and gender means that further challenges will inevitably continue to arise. One of the main obstacles is often a reluctance to cause offence. Employees may be aware of the gaps in their understanding and lack the language to confidently discuss issues with trans colleagues where barriers to inclusion are identified.
Another significant challenge is the lack of specific protection in the Equality Act for intersex people like me. Too often we see that this omission means employers simply fail to consider us, meaning significant numbers of employees face additional obstacles in the workplace (intersex people are thought to form 1.7% of the population, making being intersex about as common as having red hair).
These challenges have not gone unnoticed within the Civil Service. It's one of the reasons that a:gender exists –⁠ the Civil Service were revolutionary when they encouraged a Home Office departmental trans network to evolve into a national cross-government network for trans and intersex employees, able to support their members and provide advice and support to departments and agencies who wanted to be better than the bare minimum required by equality legislation.
Today we can really see the benefit of that foresight –⁠ a:gender have worked with Civil Service HR to formulate a policy package that was launched last year and is now available for departments to adopt which is quite literally pioneering. We believe it is the first policy anywhere in the UK that supports not just trans people but also intersex people and the parents and carers of trans and intersex dependants. This policy also signposts the training and support available from a:gender to increase understanding of the issues facing trans and intersex people and equips managers with the language to confidently discuss potential solutions.
The lesson is clear –⁠ staff networks are a powerful and effective tool for bringing about change. If you are facing challenges or want to learn more, join your network today!
We also welcome Civil Service trans, intersex and ally members in a:gender.
Visit the a:gender website, and download the membership form.