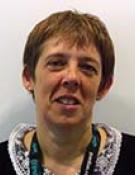 Susan Raftery

, Acas senior adviser
Susan Raftery is an Acas senior adviser who provides advice and training on best practice in employment relations to a wide range of organisations. She previously worked as an employment lawyer.
According to the Alzheimer's Society, there are currently 850,000 people living with dementia in the UK and 45,000 are under the age of 65. Couple this with an ageing workforce, and it's clear that most workplaces will have to consider how they deal with employees with dementia in the not-too-distant future.
What practical steps can employers take to help staff with dementia?
The first thing to bear in mind is that the early signs of dementia are not always apparent, and aren't always what we think of as 'typical' symptoms such as missing appointments or forgetting words.
Many people with dementia, especially in the early days, either don't want to acknowledge that there is anything wrong or develop 'coping' strategies to deal with specific problems. They may have colleagues who are prepared to cover for them or they may have a job where the symptoms have less of an impact.
For example, writer Sir Terry Pratchett's first symptoms related to dexterity and hand-eye co-ordination. He was able to continue writing books, albeit with assistance, for some considerable time after his diagnosis.
In today's increasingly fluid workplaces, some managers rarely meet their staff face to face. Home working, flexible working, conference calling and managing by email have revolutionised the way we work. But these also mean that it can be more difficult to identify when employees are in need of support, especially if they are reluctant to raise it with their managers.
Top three tips for employers
So what should employers do? Here are my top three tips.
Develop trusting relationships. The most important thing is to ensure that employees feel able to approach them on any health related issue.
Recognise the fear. Managers need to understand that employees who have been diagnosed with dementia will be fearful about the future as they will not know how their symptoms will progress. They may fear the stigma that unfortunately still attaches to mental illness.
Do something positive. Employers can help to tackle this by having a dementia-friendly workplace (have a look at the Alzheimer's Society's excellent guide on dementia-friendly workplaces), and ensuring that they have managers who are trained to have what can often be very difficult conversations with their staff.
An employer's duty under the law
Dementia is likely to fall within the definition of disability discrimination under the Equality Act, meaning the employer has a legal duty to make 'reasonable adjustments' for the employee. This is when having a flexible workplace can pay dividends. Consider allowing employees to work from home more or reduce their hours. I have heard of one employer who, with their employee's agreement, gradually changed his role so that he had less complex tasks to undertake.
As the number of people living with dementia increases, the benefits to employers of being dementia-friendly are clear. You will retain staff with skills that they can pass on to their colleagues, the culture is likely to attract higher quality job applicants and, equally importantly, it shows you care about your employees.