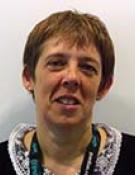 Susan Raftery

, Acas senior adviser
Susan Raftery is an Acas senior adviser who provides advice and training on best practice in employment relations to a wide range of organisations. She previously worked as an employment lawyer.
There is a saying: 'it's not what you do, it's the way that you do it'. This will be of small comfort to the many businesses struggling to survive in the shadow of COVID-19, or for those workers who face losing their jobs.
But I would argue that it is very important that difficult decisions are carried out in the right way. Despite the extraordinary economic and social disruption caused by the pandemic, employment law has not changed. The same legal requirements apply if, for example, you want to change an employee's contract or plan and undertake redundancies. And the way you abide by the law – which is at the heart of all Acas good practice – is more relevant than ever.
At the start of lockdown, I spoke to an employer who was considering making an employee redundant.
"As they are not physically at work," he said, "surely I don't have to consult with them?"
Of course, that was not the case. In work, working from home or furloughed; the legal requirements to consult affected staff still apply. The methods of consultation may change, but the duty to do it remains the same.
The business environment is changing so quickly, it can also be easy to forget the difference between individual and collective redundancy. 'Collective' is when you plan to make 20 or more staff redundant and requires you to consult with individuals and their recognised trade union or elected representatives.
If an employer does not already have elected representatives, then they will need to arrange elections to appoint them and be satisfied that they are properly trained to carry out this role.
The consultation process can seem daunting to employers, so these are my top tips:
Take into account the different abilities of staff to access technology
Not all employees are comfortable with digital platforms and may prefer consultation by telephone or even face-to-face, provided COVID measures are in place. Clarify this with your employees in advance of the consultation discussions.
Involve your staff in the process as early as possible
They may have suggestions that could avoid or reduce the number of redundancies, such as job sharing or reduced working hours.
Draw up a consultation plan to ensure you include all affected employees in the process
Do not forget to include employees on furlough, maternity or paternity leave or on long-term sick. Make sure that the managers running the consultation have been trained in how to deliver the news and that they have support.
If you need to set up employee representative elections
Ensure everyone is able to vote, and consider how they can be trained to carry out their role. At Acas we have been heavily involved in providing digital training sessions for representatives over the last few months.
Receiving notice of redundancy is always difficult but especially so at the moment
Where employees may not have been in contact with colleagues for months, consider setting up a 'buddy' system or ensuring that the affected employees have someone they can talk to about their concerns. If you have elected representatives make sure they can signpost the employees to sources of support. 
Finally, be as open and honest as possible in all your communications with staff. Hopefully, you may need them again in the not too distant future.