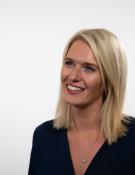 Sam O'Sullivan

, policy lead at the Chartered Institute of Payroll Professionals
Sam O'Sullivan is policy lead at the Chartered Institute of Payroll Professionals (CIPP). In this role Sam maintains relationships with government departments and ensures members' voices are heard.
In my role as policy lead for the Chartered Institute of Payroll Professionals (CIPP), I'm lucky to attend lots of events and build relationships with external stakeholders. One of the hot topics of conversation right now is 'pay on demand' (POD) or 'earned wage access'.
In this blog, I hope to shed some light on what this is and how it's perceived within the payroll industry. I'll also consider the effects it could have in the current cost of living crisis.
Cost of living crisis
Many employers are looking at solutions to help their employees through the current economic climate. Employers too are feeling the pinch, and increasing wages is not always a viable option, especially for smaller employers.
Pay on demand could be something employers wish to consider implementing, to allow employees to access their earned wages before their usual pay day.
This should always be introduced alongside other financial wellbeing initiatives, like financial education, and signposting to bodies like The Money and Pensions Service.
What is pay on demand?
Pay on demand allows employees to access money they have already earned, before their usual pay day. This means they really can access their pay on demand.
There are a number of providers and models, and each works slightly differently. But the principle is the same, regardless of which provider an employer decides to use.
Employers must:
follow National Minimum Wage law
give clear advice to employees
make employees aware of any charges
Example of someone using pay on demand
If we look at a working example, let's say John gets paid on the 25th of every month. On the run-up to his family holiday in August, he works overtime to get extra holiday spending money.
He works overtime on 4 August. Usually he would have had to wait until his September pay day to receive this money, as his employer pays overtime a month in arrears.
With pay on demand, John could receive his overtime pay early on 5 August, by paying a small percentage fee.
What do people think about pay on demand?
There are supporters and critics of this new solution. It's creating a debate and discussion in the payroll industry. Both sides have raised key issues employers need to review before they consider offering this benefit to their employees.
The pros of pay on demand are that:
it's an alternative to high-interest 'payday loans'
employees are in control of their finances
it protects employees' right to privacy
The cons of pay on demand are that it:
does not tackle poor financial health
does not stop bad spending habits
makes employees' finances worse, not better
 
As already highlighted, there are 2 sides to every story. Pay on demand means no increase to an employer's wages bill. However, employers do need to have sufficient cashflow to meet the pay request.
Payroll is never static, and this new solution is certainly here to stay. The United States and several European countries have used these solutions for many years already.
Find out more
To find out more about pay on demand and to keep up with industry news, check the Chartered Institute for Payroll Professionals news pages and The Payroll Pages on LinkedIn.