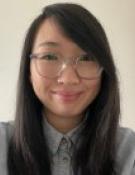 Simone Cheng

, Acas senior policy adviser
Simone Cheng is a senior policy adviser at Acas. She is part of a team responsible for informing the future strategic direction of Acas and influencing the wider debate on the value of employment relations.
We've made great strides in recent years in talking more openly at work about big issues like mental health, but some things still remain behind closed doors.
Whether it's because of fear, embarrassment or worry about saying the wrong thing, the menopause continues to be seen as a challenging topic to broach. A survey by Vodafone found that a third (33%) of employees kept their symptoms hidden at work, and 50% felt there is stigma around talking about the menopause.
This can have damaging effects on the individual, employer and labour market. Research by Bupa cited in a Personnel Today article estimated that nearly 900,000 women in the UK left their job completely because of menopause-related symptoms.
The business case seems obvious, and even more so at a time when employers are trying to recover from a major crisis. Addressing the experiences of menopause transitions and their impact on work, wellbeing and productivity has to become a mainstream part of organisational life.
Here I propose 3 simple action points to open up the conversation and help to break the culture of silence.
Educate
Developing a clear framework to promote and enhance understanding, whether through a policy or guidance, is a fundamental step in managing any work matter. Too few organisations have a good understanding of the menopause, including who it can affect and how it can affect them.
It continues to be seen as a personal issue which has no place at work. But like any other health and wellbeing issue, this is clearly not the case. According to research by the CIPD,  3 in 5 (59%) working women aged between 45 and 55 who are experiencing menopause symptoms say it negatively affects them at work. There are knock-on effects on those around them, including colleagues, and relatives and partners who could themselves be employees too.
And so frequently missing from the narrative are the experiences of trans, non-binary and intersex people who can also experience menopause symptoms as a result of treatments like hormone therapy. They also face the potential challenge of having to 'out' themselves at work, which could be an obstacle to disclosure.
Raising awareness and providing training to staff, including line managers, can help build an open and safe environment. Everyone should feel confident in talking about this entirely natural part of life and accessing support without judgement or repercussion.
Support
People going through the menopause can experience wide-ranging symptoms and these will differ from person to person. This does not mean that employers and managers are expected to become medical experts. Rather, the individual nature of the menopause places more emphasis on the need to avoid making any assumptions.
The menopause may also come at a time when people are managing competing responsibilities at home, for example, caring for children or other family members, all of which can further affect their health and wellbeing.
Taking a holistic approach to a person's wellbeing and empowering them to have conversations early and regularly can make sure that the right support is in place to enable them to stay and thrive in work.
Challenge
Often on those occasions when the menopause is spoken about at work, it is couched within a joke. Acas advisers frequently hear about people experiencing menopause-related symptoms being subjected to disparaging remarks and ridicule in their workplaces. We also know that, in many circumstances, those experiencing symptoms feel the need to make light of the situation, joking about hot flushes or weight gain.
The Women and Equalities Committee's inquiry into menopause and the workplace will delve further into workplace practices and the prevalence of menopause discrimination. According to data from Menopause Experts Group, as outlined in an article by The Guardian, the number of employment tribunals involving the menopause has tripled in 3 years. Although case numbers remain low, it does serve as a clear warning to employers to take action to increase awareness of the issue and tackle negative attitudes amongst their workforce.
Acas's menopause advice helps employers, managers and employees normalise the conversation and treat it in a fair and sensitive way. What are you doing to help destigmatise the menopause?