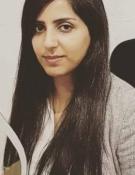 Saira Hussain

, employment policy champion at the Federation of Small Businesses
Saira Hussain runs architectural practices in the North West of England. She has worked in construction for over 12 years. As well as running her business, she is also a full-time mother. Saira started as Chair for employment, self-employment and pensions at the Federation of Small Businesses (FSB) in 2020 and was appointed FSB policy champion in 2022.
Supporting mothers and pregnant women helps boost morale, productivity, staff recruitment and retention. It is a legal requirement but also essential to ensuring that employees can manage their work with their pregnancy, and to maintaining good relationships.
I myself have been pregnant and taken maternity leave, so with this personal experience I have implemented a number of policies in the workplace to support any pregnant members of my team in the future. For example, my policy allows flexible working where possible, as well as making sure the working environment is adaptive to the needs of my employees.
It is advisable to have a policy in place, to ensure the employee as well as their manager or business owner align in their expectations of the statutory rights and responsibilities of employees who are pregnant or have recently given birth. FSB members can download a DIY maternity policy from the FSB legal hub.
Antenatal care
During their pregnancy, all employees are entitled to paid time off work to attend antenatal appointments on the advice of their doctor, midwife or health visitor. Except for their first appointment, employers can ask for a medical certificate and an appointment card as evidence of the appointments.
Risk assessments
Employers are responsible for providing a safe working environment for their employees. They should use risk assessments to manage risks to the health and safety of employees.
A general workplace risk assessment should cover all employees, and be regularly reviewed, particularly after significant changes to the workplace.
Once made aware that an employee is pregnant, an employer must review their existing workplace risk assessment for any known risks that could affect the employee.
Employers should also discuss with the employee any conditions or circumstances surrounding the pregnancy that will affect their work and take account of any medical recommendations provided by their GP or midwife.
The Health and Safety Executive has extensive advice on looking after the health and safety of new and expectant mothers.
Maternity leave and pay
All pregnant employees are entitled to statutory maternity leave and most, depending on length of service and pay, are entitled to statutory maternity pay. Employers can offer contractual maternity pay at their discretion.
The government has official advice for employers on statutory maternity pay and statutory maternity leave, as well as a calculator for employers both for leave and pay.
Parents can opt instead to use shared parental leave and shared parental pay. Guidance and calculations are different where an employee is using shared parental pay and shared parental leave. You can find advice on shared parental pay and leave on GOV.UK. 
All employers can normally claim back 92% of statutory maternity pay and shared parental pay, and those who qualify for Small Employers' Relief can reclaim 103%. You can find advice on how to reclaim statutory pay on GOV.UK. 
Acas also has advice on parental leave and pay, both for employers and their employees.
Additional paid leave for neonatal care
The government has recently supported a bill which will allow parents to take up to 12 weeks of paid leave in addition to other parental leave entitlements. Most small businesses want to create a supportive working environment for their staff, so they will want to act with compassion and support.
FSB agrees that parents of babies who need to spend time in neonatal care should have access to additional pay and leave after 2 weeks. Small Employers' Relief should also apply to employers if they pay their employee's statutory neonatal pay.
The right to return
Following maternity leave, an employee's right to return to work to the same job depends on the amount of leave they have taken.
If they have taken up to 26 weeks, they are entitled to return to the same job, on the same conditions. If they have taken more than 26 weeks, they have the right to return to the same job, unless the employer has a reasonable reason to no longer be able to offer that job.
If this is the case, they must be offered alternative employment on the same terms including pay, terms and conditions, location and seniority.
Paternity leave and pay
Employers should equally provide support to fathers who wish to take leave to look after their child. By law, fathers can take either 1 or 2 consecutive weeks of paternity leave, as long as they fulfil the government's eligibility criteria.
Whilst there is Maternity Allowance available to some self-employed mothers in lieu of statutory maternity pay, there is no statutory paternity pay alternative for self-employed fathers.
You can find more advice on paternity leave and pay from Acas.
Further support
FSB plays an important role in supporting smaller employers to comply with their employment law obligations.