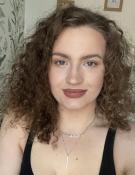 Emily Lumbard

, content writer at Business Show Media
Emily Lumbard is the content writer at Business Show Media. She is responsible for writing a variety of blogs, articles, and press releases for the different shows they host.
With mental health being more openly discussed than in previous years, employee wellbeing in the workplace is also being considered. This includes thinking about how:
to be aware of symptoms of mental health issues
to ensure that management are equipped to handle this
employees can navigate such sensitive topics
Below are just some of the ways we can address mental health challenges at work.
Tools to support mental health
Having tools in place to support mental health can be incredibly beneficial. They allow managers and employers to easily support their workforce with practical guidance and steps in place. Mind has some Wellness Action Plans on their website which can be downloaded, or you can access others on different mental health charity websites.
Creating a safe environment
Everyone deserves to feel comfortable, accepted, and respected in their workplace. The best thing an employer can do is foster an environment that encourages openness, honesty, and compassion. This can make it easier for employees to reach out for support if they feel like they are struggling. These conversations are already incredibly difficult to have so knowing that you will be met with understanding can make all the difference.
Awareness of symptoms
While you might consider training management to better support employees and their mental health, it may be worth training the employees themselves. Having an awareness of the symptoms of common mental health problems can help them to better spot early signs of stress in themselves and colleagues.
Helpful employee benefits
By offering benefits in employee contracts that are centred around wellbeing, you can ensure that employees feel supported and cared for. Examples of benefits that can be offered are:
discounts from gym memberships (exercise can help to improve mood)
paid holiday
relaxation apps or resources
financial support
Flexible working patterns are also more common after coronavirus (COVID-19). They can make employees' lives easier by eliminating the need for a stressful commute and offering them a better work-life balance.
My personal experience
When I feel my mental health slip, the best way I can help myself is by getting out into nature, getting some fresh air, or trying to exercise. I find that the feel-good chemicals from working out improve my mood and help me to release stress and tension.
One of my other personal coping mechanisms is journaling. I write down exactly how I'm feeling and why, then towards the end reframe this in a new way as if I was responding to a friend sharing this with me and giving them advice. This means that my journaling ends on a positive note, where I feel lighter having left my thoughts on the page.
These things help me to detach from work and take some time for myself. But it's important to remember that everyone is different and what works for me may not work for others.
Acas Chief Executive, Susan Clews will be a keynote speaker at Working From Home Live (on 17 November) with her talk on 'Emerging ways of working: Engaging leadership in a hybrid world'. The talk will explore what the benefits and challenges are associated with hybrid working, especially regarding business productivity.
To conclude, everyone benefits from the workplace being a more open, compassionate, and supportive place to be. Employers can get the best out of their employees, and employees can feel happier and more comfortable. By opening the discussion around mental health at work, we can move towards a better, more inclusive future for work.