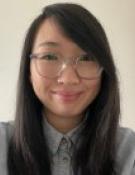 Simone Cheng

, Acas senior policy adviser
Simone Cheng is a senior policy adviser at Acas. She is part of a team responsible for informing the future strategic direction of Acas and influencing the wider debate on the value of employment relations.
A poll by Acas found that more than half (55%) of employers expect a rise in staff working remotely or from home for part of the week. There is a clear rationale behind the growing interest in hybrid working. And previous research by Acas established that partial homeworkers report lower levels of stress than others thanks to their ability to enjoy the 'best of both worlds'.
But evidence from the Office for National Statistics (ONS) is clear that homeworking is still a luxury for the few. To make flexible working the default for everyone – as per the government's consultation – I suggest 3 important actions based on new analysis of calls to the Acas helpline.
Improve awareness and understanding
The right to request flexible working has been around since 2003, so it's of little surprise that most of the callers in our analysis were aware of this option. People were, however, less sure of the stages of the statutory procedure, for instance, because they had not been informed of existing policies by their managers.
Clear communication of policies and procedures, at regular intervals, makes it clear where everyone stands in relation to their rights and responsibilities.
Provide support to managers
Trust and fairness were important themes in our analysis. Some employees lacked clarity on the business reasons behind their employer refusing their request. Others questioned the legitimacy of the decision, in particular where others have been able to work flexibly.
A lack of knowledge and skills on the implementation of organisational policies could result in inconsistent decision-making by managers. But training can boost confidence levels and help make sure that managers can deal with requests in a fair and transparent manner.
Challenge old assumptions
Flexible working is still a gendered right. Callers in our sample were predominantly women seeking flexibility following their return from maternity leave. A look at Acas's early conciliation and employment tribunal case records also show this to be the case. Previous Acas research shows that while fathers may want to play a more active role at home, men taking time out for childcare is still shrouded in concerns of being seen to be less career-oriented.
The homeworking experiment during the pandemic may have provided something of an opportunity to shift gender norms, but any progress may have been short-lived according to ONS data. Part of the solution in making flexible working more inclusive requires organisations to reflect on cultural barriers and their treatment of mothers and fathers around opportunities to work flexibly.
Flexible working does not have to be a distant dream, but for it to truly become a reality, we need to get back to some of the basics.
Read more of our findings in our latest discussion paper, Beyond hybrid: the current state of flexible working.